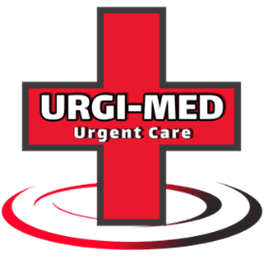 URGI-MED URGENT CARE
400 Rt 10 West Randolph, NJ 07869
WEB: www.urgentcare-randolph.com
EMAIL: urgimed.urgentcare@gmail.com
Telephone: 973-891-1321
Fax: 973-206-5049
News Release
FOR IMMEDIATE RELEASE
Monday, May 22, 2023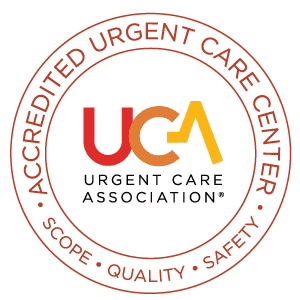 FOR MORE INFORMATION, CONTACT:
Ari Gluck
Chief Operating Officer
Nichole L. Meuse, MPAS, MBA, PA-C
Director of Operations/Assistant Medical Director
Nela Petecca, APN
Clinical Manager
UrgiMed Family Medical Center Receives UCA Accreditation & Commendation
Randolph, NJ – UrgiMed Family Medical Center, located in Randolph, NJ, has received the Urgent Care Association (UCA) Accreditation and College of Urgent Care Medicine (CUCM) designation, the highest level of distinction for an urgent care center. UCA Accreditation illustrates an organization's overriding commitment to safety, quality, and scope of services. In addition to this elite Accreditation, UrgiMed Family Medical Center has also achieved one of the greatest achievements in patient care, the Antibiotic Stewardship Commendation. This commendation demonstrates our clinician's commitment to responsible prescribing practice of antibiotics. Nichole L. Meuse, PA-C, Assistant Medical Director at UrgiMed Family Medical Center and Nela Petecca, Clinical Manager, explain that "achieving the Antibiotic Stewardship Commendation from the UCA is important to our organization because it allows our patients to understand why we optimize the usage of antibiotics to adequately treat true bacterial infections while also protecting our communities from increased antibiotic resistance." For more information regarding UrgiMed Family Medical Center's commitment to safeguarding antibiotic use for generations in the future, please visit their website at https://urgentcare-randolph.com/antibiotic-stewardship/
URGI-MED Urgent Care Center stands by the philosophy of resolving each patient's health problem rather than just temporarily addressing the symptoms.
We believe that each patient is unique and valuable that is why we treat every patient like a member of our family—with respect and compassion. Our clinicians spend extra time with patients to get to know them better and understand their health concerns.
Although we believe it is our privilege to treat patients and their family members, URGI-MED Urgent Care also believes that prevention is better than cure; and so, we stress Preventive Care during consultations.
UCA Accreditation criteria includes meeting standards for governance, human resources, patient care processes, quality improvement, physical environment, health record management and patient privacy/rights/responsibilities. The standards represent a set of practices that collectively support patient service and organizational performance. Accreditation is awarded on a three-year basis.
Urgent care is a convenient and efficient option for urgent — but not emergency — medical conditions. Such conditions include unexpected cuts, burns, sprains, or fractures that do not require a visit to the ER but cannot wait for a primary care visit. UrgiMed Family Medical Center accepts unscheduled, walk-in patients and is equipped with x-ray, laboratory services and licensed providers available to perform minor procedures such as casting and suturing.
UrgiMed Family Medical Center is proud to fulfill an essential healthcare need, filling the gap between primary care and emergency rooms while offering increased convenience and cost savings to its patients.
With its UCA Accreditation, UrgiMed Family Medical Center demonstrates its commitment to providing patients with access to quality care of the highest level.
400 Route 10 West, Randolph, NJ 07869
Office: (973) 891-1321 Fax: (973) 206-5049
Servicing Locations: Randolph, Dover, Mine Hill, Mendham, Chatham, Denville, Morristown, Morris Hills, Rockaway, Succasunna, Roxbury, and surrounding areas.
2.5 years under new ownership & management
Open 365 days a year, Monday-Friday 7am-7pm and Saturday/Sunday 9am-5pm
Travel Med, Sports Physicals, Occ Med, X-Rays on site, suturing, burns, men's & women's health, pediatrics, etc.
Major Insurance Accepted (Cigna, NJ Horizon BCBS, Aetna, Medicare, and more…)
Web Address: www.urgentcare-randolph.com
For questions, comments, or concerns:
Nichole L. Meuse
(908) 674-2499
Nichole@UrgiMed.com
Unique. Respectful. Compassionate. Dedicated. Extraordinary Care.